Inflation!
Unfortunately, we also suffer from skyrocketing inflation. As a result, the Participation pins, Ribbons, Perfect Bars and even the targetfaces have become more expensive.
Unfortunately, we have to increase the prices for participation. The prizes have become: 1st time participation € 17.50, after that € 10.00. If you want to participate in a different bowclass, this now costs: € 12.50.
If you have lost your participation pin or Perfect bar, a replacement costs € 7.50. If you have lost your Logbook or Ribbon, a replacement will cost € 2.50.



The Challenge
Click on one of the logo's for more information.

about
The Ribbon and Perfect Bar Challenge is a competition to get the best out of yourself. You don't shoot against an opponent, but against yourself.
Every Ribbon you can get gets harder.
You start on a 122 cm target face at 30 meters and you can keep testing yourself up to and including the 10 cm target face at 30 meters.
Youth shoots the challenge at 20 meters.
You can shoot the Perfect Bar in every Ribbon color if you shoot all 6 arrows in yellow (9 and 10) in 1 round.
You can compete with any bow, as long as it complies with WA regulations.
To participate you must be a member of a local archery club. A membership of a federation is not required.
You can only participate by pre-registration using the form below.
There is no registration possible on competition days.


Competition Dates 2023
| Month | |
| --- | --- |
| March | 2 April - Sint Switbertus Lichtenvoorde [Maximum 80 Archers] |
| May | 4 June (due to Pentecost) - HBS Pijlsnel Landsmeer [Maximum 60 Archers] |
| July | 30 July - HSV Waterlandschutters Purmerend [Maximum 80 Archers] |
| September | No Date |
The Challenge starts at 10:00.
Administration is open for archers from 9:00.
The Challenge will end at approximately 16:00 with 2 breaks during the competition.

Competition Venues
For all information about our competition venues and for route information, click on Our Locations . If you click on the small map, you will be send to Google Maps for route information.
Are you as a location interested? Click on With us?? for more information.
Link
Flickr
All our photos and videos taken at our competitions are posted on Flickr. If you click on our link of the Photo Gallery, you will be sent to our Flickr page.
Ianseo
For the score processing we make use of Ianseo. For each lane we ask an archer who is willing to install the Ianseo scorekeeper app on their phone and keep the scores for that lane.
At the end of the competition it is possible for every archer to receive their scores printed.



The first logs, Ribbons and Participation Pins
Our team of volunteers who make it possible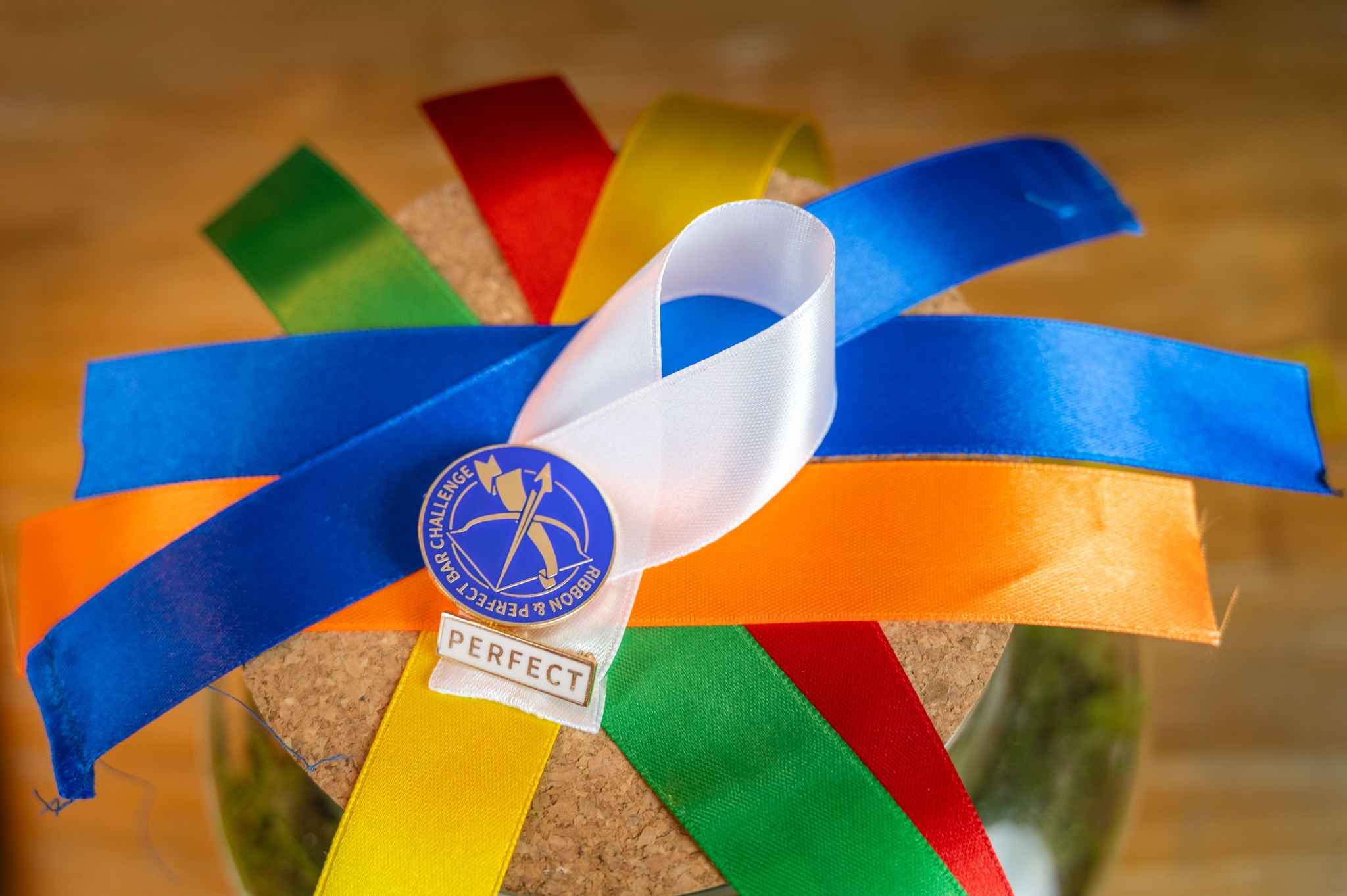 The Ribbons, Participation Pin and White Perfect Bar
Copyright © Derek Vredeveld 2021